MOST Introduces New Exhibit
Now that the weather is cooling, are you looking for new indoor activities to do with your family?
Well, you're in luck! A new exhibit, the Novelis Recycling Station, recently opened at the Milton J. Rubenstein Museum of Science & Technology (MOST), where visitors can explore topics such as recycling and sustainability.
"Novelis is grateful for the opportunity to work with the MOST on an exhibit that highlights the benefits of aluminum and recycling," said Kristen Nelson, plant manager of Novelis Oswego, in a press release. "This exhibit will add to the already incredible line up at the MOST, which gives young people a place to be curious and learn new things."
For more information, visit most.org/explore.
Little Ray's Nature Centre Expands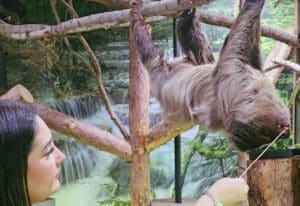 A family attraction at Destiny USA recently reopened – with several new exhibits.
Now located in a larger space in the Canyon, on Level 2, Little Ray's Nature Centre added Sahara Sea Monsters dinosaur bones, three sloth habitats, and a Virginia opossum.
"Destiny USA has always been committed to providing unforgettable experiences for our guests, and Little Ray's Nature Centre is the perfect place for that," said Alannah Gallagher, director of marketing at Destiny USA, in a press release. "We can't wait for families and nature enthusiasts to explore the enhanced exhibits and enjoy a truly wild experience."
For more information, visit DestinyUSA.com.
Learn More About Girl Scouts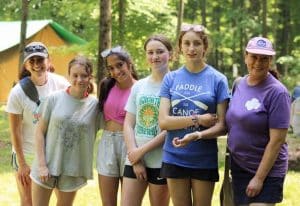 Are you thinking about enrolling your child in Girl Scouts?
The Girl Scouts of NYPENN Pathways Council will host several free programs during the month of November (you do not have to register in advance):
Thursday, Nov. 2
Girl Scouts Celebrate Native American Heritage. 6 p.m. NOPL Cicero, 8686 Knowledge Lane, Cicero.
Saturday, Nov. 4
Trail Adventures. 10 a.m. Baltimore Woods Nature Center, 4007 Bishop Hill Road, Marcellus.
Under the Sea Mermaid Bash. 1 p.m. Manlius Library, 1 Arkie Albanese Ave., Manlius.
Tuesday, Nov. 7
Girl Scouts Registration Night. 5:30 p.m. Casey Park, 150 N. Division St., Auburn.
Under the Sea Mermaid Bash. 6 p.m. Baldwinsville Public Library, 33 E. Genesee St., Baldwinsville.
For more information, visit gsnypenn.org/events.
Youth Art Contest Returns to WonderWorks Syracuse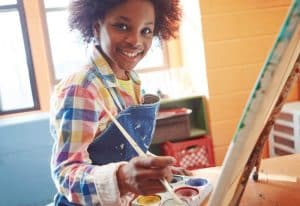 Calling all student artists! WonderWorks Syracuse is once again hosting a youth art contest (the theme for 2023/24 is "Innovate & Create"). The deadline to apply is Wednesday, Dec. 13.
For more information, visit wonderworksonline.com/destiny/art-contest.