During the 2018-19 school year, a group of students from Auburn Junior High School collected more than 35,000 bottle caps for a local project. Those bottle caps were later turned into benches and placed at the district's five elementary schools.
This year, those students wanted to do more, and the Environmental Club was founded.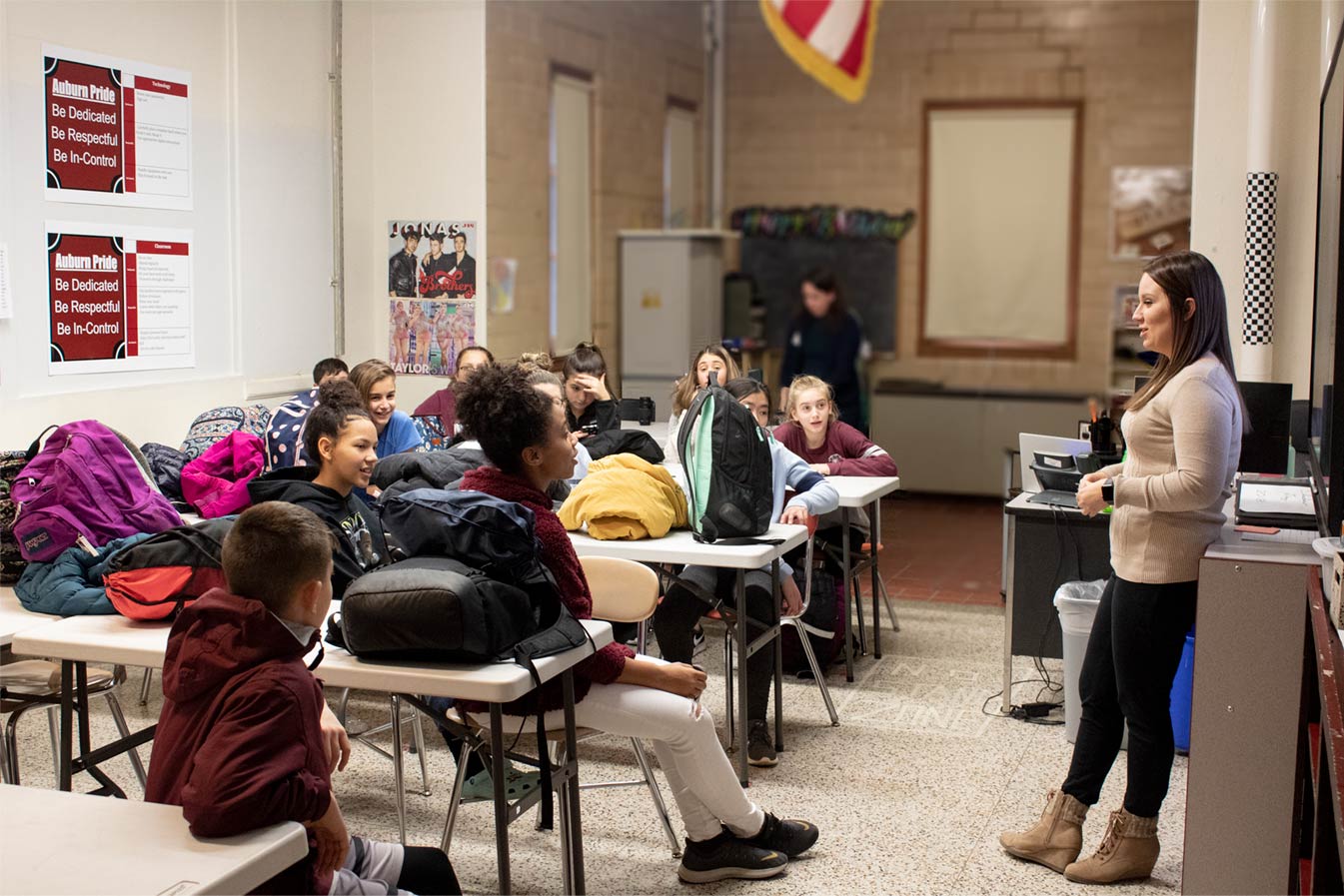 "In college, I took a class entirely about plastics. Ever since, I've been hyper-aware of what their impact is," says Julie Feheley, the club's adviser and a Technology teacher at the school. "In my class, one day a year, I would teach them what plastics are, the fancy names for them and what plastics they're seeing around. Then, I would talk about the impact they were having. Some of the students mentioned we should start a club to bring awareness to it and do certain environmental things, so I did."
The Environmental Club – which meets every Tuesday after school – typically includes 15-20 members. They've had a busy first year. This fall, students raked the courtyard outside the school. The club also recently collected old T-shirts for a fundraiser – the shirts will be turned into re-usable bags. In the future, the Environmental Club hopes to do a clean-up project in Auburn.
"They are bringing out their unfiltered creativity," Feheley says. "I love that they're so ambitious and are ready to change the entire world this year, but we've had to talk about realistically how do we do it, when do we do it, more of the planning aspect."
Feheley says one of the club's main goals is to raise awareness about environmental issues and "change people's thinking." On America Recycles Day in November, members held a raffle, giving any student or staff member that recycled plastic bottles or old batteries or brought in a reusable water bottle a chance to win a prize. Two students also turned recycled plastics into a tree, featuring facts about how our actions during the holidays – such as hanging up lights – affect the environment. 
"One person does make a difference, and changing the little things you do can have a bigger impact than people think," Feheley says. "I feel like there are a lot of kids right now that are really passionate about the environment and are realizing what damage has been done. Sometimes, I feel like it's thought that the kids don't care and they're just doing what they're doing, but I've noticed the passion behind it. They want to make a difference and they want to do good things."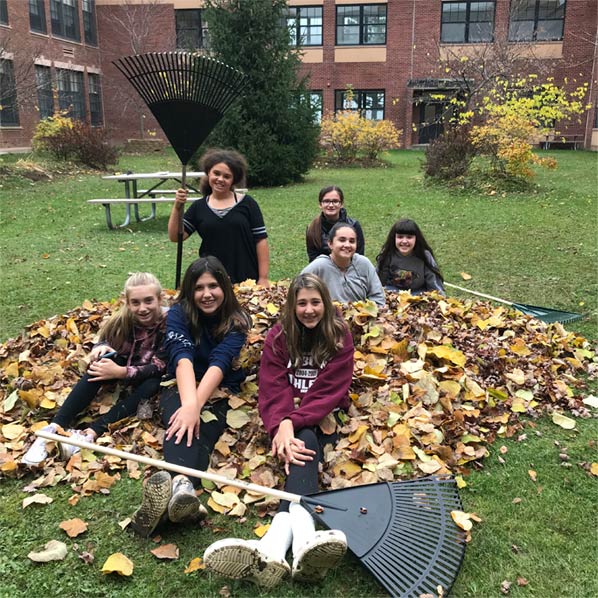 In their words:
What has been your favorite part of being in the Environmental Club?
"Probably when we cleaned up our courtyard."
– Caitlyn Rao
"At the beginning of this year, we all went out into the courtyard and we cleaned it up. At the end of this year, we're going to make a little duck enclosure because we have ducks that come back every year."
– Cianna Bailey
"We all group together to think of ideas to help. Our first job was working out in our courtyard to fix it up, but now we're starting to talk about Australia and how we can help them, how we can recycle, so just the little activities we do to try to help."
– Molly Matheson