Claire McKenney believes that everyone is creative.
"When people tell me they're not, I tell them that they just haven't found their thing yet," she said.
McKenney founded Right Mind Syracuse, which hosts one-session art workshops, in 2019.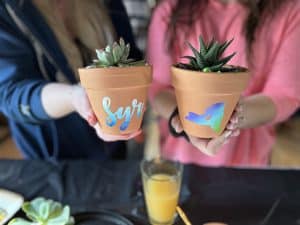 "I actually had been doing a corporate mobile paint and sip for like five years before that and I was the local artist that had the right to host those in the area," she said. "That kind of had its day. I knew that people wanted to get out and get creative. It's such an important outlet, and you don't get the chance to create as much as an adult. But I knew that not everybody enjoys the painting portion…I wanted to be able to give people the chance to connect with more local artists and find the creative thing that they enjoy. So, I got with the team of artists that I was working with at the time and told them what I was thinking, and they absolutely loved it. We just kind of put our heads together and started thinking of all these different creative things we could do for workshops."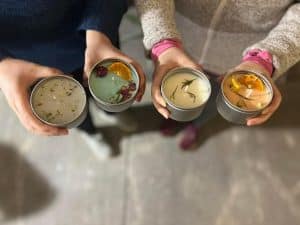 These days, they include painting, planting, cocktail making, jewelry making, macramé, soap making, candle making, wooden stenciled signs, cyanotypes, and cookie decorating – all taught by local artists.
"I think the variety that we offer is unique," said McKenney. "Being at different venues around the community and offering people a different setting every time is also unique to us. We want to keep it fun, but we also want people to feel like they learned something, so we take a lot of time to figure out how to teach it."
For more information, and a list of upcoming events, visit rightmindsyracuse.com.