It's the middle of summer on a hot June day. A group of kids trek through Arnot Forest, a 4,000-plus-acre expanse of woodland just south of Ithaca in the Finger Lakes.
The journey will take them from the wooden cabins and lodge of the main campsite into the sprawling forest and streams that feed Banfield Creek. On a clear day along the top ridge, you can see as far south as Pennsylvania.
The kids, ages 11 to 15, pack only a small number of necessities: good hiking shoes, warm clothes and maybe a tent. But most of what they'll use for their three-day camping trip will be provided by the nature around them.
Through Primitive Pursuits, a nonprofit program in partnership with Cornell Cooperative Extension, the young people will learn the ways of wilderness and survival skills. Participants in more advanced programming build their own rainproof shelters, create tools from stones and sticks, and learn to harvest food sources.
"There's this universal childlike passion: wanting to hide, wanting to catch crayfish, wanting to build a fire, wanting to make a fort," says Justin Sutera, an instructor with Primitive Pursuits. "If we think about what got us excited as kids without someone telling us to do it, that's how we base our programming."
Sutera grew up loving the outdoors: He was the type to run around in the woods near his house and study animals. This passion for nature continued into adulthood as he earned his bachelor's degree in conservation biology from SUNY College of Environmental Science and Forestry and eventually got a job with Primitive Pursuits in Ithaca (after founding a chapter of the program at his alma mater).
The organization has several options for young people to learn wilderness skills other than the advanced camp at Arnot Forest. It also has day camps and afterschool programs. At specialty camps, young people learn to make fires, sew clothes from animal hides, make bows, and conceal themselves in the woods using natural stealth and camouflage.
Most wilderness programs promote hands-on learning, making it a good outlet for curious kids.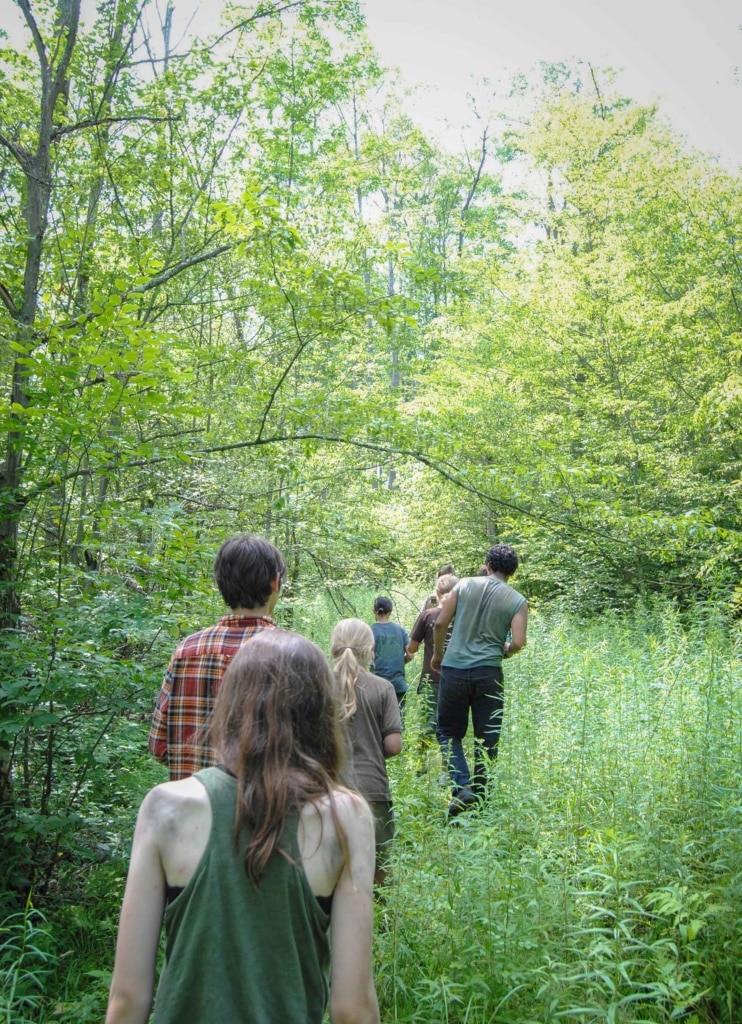 Sutera, like many others in outdoor programming, says he sometimes hears comments that these "primitive" skills are no longer useful because of technology and because "we don't live in caves."
"The response to that I've heard from a mentor of mine was, 'Well, you still drink water, and that's primitive also but still really important. You still breathe air; you're not going to let go of that.'"
Haley Sylvan, a district executive with the Boy Scouts of America and camp director at the Sabattis Scout Reservation, has a similar response. The BSA has been around since 1910 and prides itself on teaching children outdoor skills, among other things.
"We might not always be in the wilderness, but when the power goes out it's good to know those base survival skills," she says. "You might not be starting a fire, but say your grandparents have a wood stove. It'd be nice to be able to help them out."
In fact, local outdoor skills instructors have noticed an increase in participants.
Rebecca Terry is a forester with the Department of Environmental Conservation and was previously camp director at Pack Forest, a DEC-run children's camp in the southern tip of the Adirondacks. The adventure camp is situated along 2,000 acres of forestland with an 85-acre lake and miles of hiking trails. Campers learn about the ecology of the landscape through activities like animal tracking and plant identification, and more hands-on skills such as shelter building and fire making.
Camp instructors must have at least two years of higher education in environmental sciences, natural resource studies or similar areas. Because of this, they can teach in-depth lessons at the camp about ecology and their specific fields.
With the use of social media to spread the word, Terry has noticed the camps fill up within weeks of registration being announced.
"I think sometimes the kids come in and they don't know what to expect, they're a bit hesitant," Terry says. "But after they go on that first backpacking trip in the middle of the week, that's what solidifies their love for camp."
Jacob O'Connell, who runs several outreach programs at SUNY-ESF, said there's a strong stigma against the outdoors that these types of programs help overcome.
"One of the most transformative changes is when they realize nature isn't dirty and bad," he says. "A lot of people show up to our programs really afraid to touch anything or get their hands in anything."
Unlike the other programs, most of O'Connell's take place in the Syracuse area. SCIENCE (Summer Camps Investigating Ecology in Neighborhood and City Environments) is a partnership in which undergraduates work with students in the Syracuse City School District to learn about the world around them. The kids go to places like Elmwood Park on the south side or right to their school's playgrounds to observe and identify native animals, plants and bugs.
"To foster an interest in the environment in your own backyard and foster a sense of place is really meaningful to a lot of people," O'Connell says.
The kids also go to Onondaga Lake to trap and study fish and test the water quality. Working in their own neighborhoods helps to overcome negative associations they may have with certain places and gives them more pride in their homes and themselves, he says.
Most wilderness programs promote hands-on learning, making it a good outlet for curious kids.
"We guide them to their own discovery, to their own acknowledgment of the material they want to learn," Sylvan, the Boy Scouts executive, says. "It wasn't that long ago that if I was told to do something, and I didn't want to do it, I wasn't going to do it. But if someone gave me the opportunity to learn, I find the boys—and young ladies—are much more receptive when they get to learn about something for themselves."
For the BSA, which is youth-led, this also creates more interest in leadership roles as scouts advance into more difficult programming. Outdoor skills and programming, according to all the instructors interviewed, foster greater character development in the children that may be more important than the skills themselves, including exposure to potential career paths.
Terry participated in the Pack Forest camp as a young girl, and it sparked her serious interest in the outdoors. O'Connell, who grew up in Syracuse's Valley neighborhood, recalled attending a science fair at SUNY-ESF that he's now in charge of. Sylvan was a Girl Scout and worked in camps most of her young life before making the leap to the BSA after college.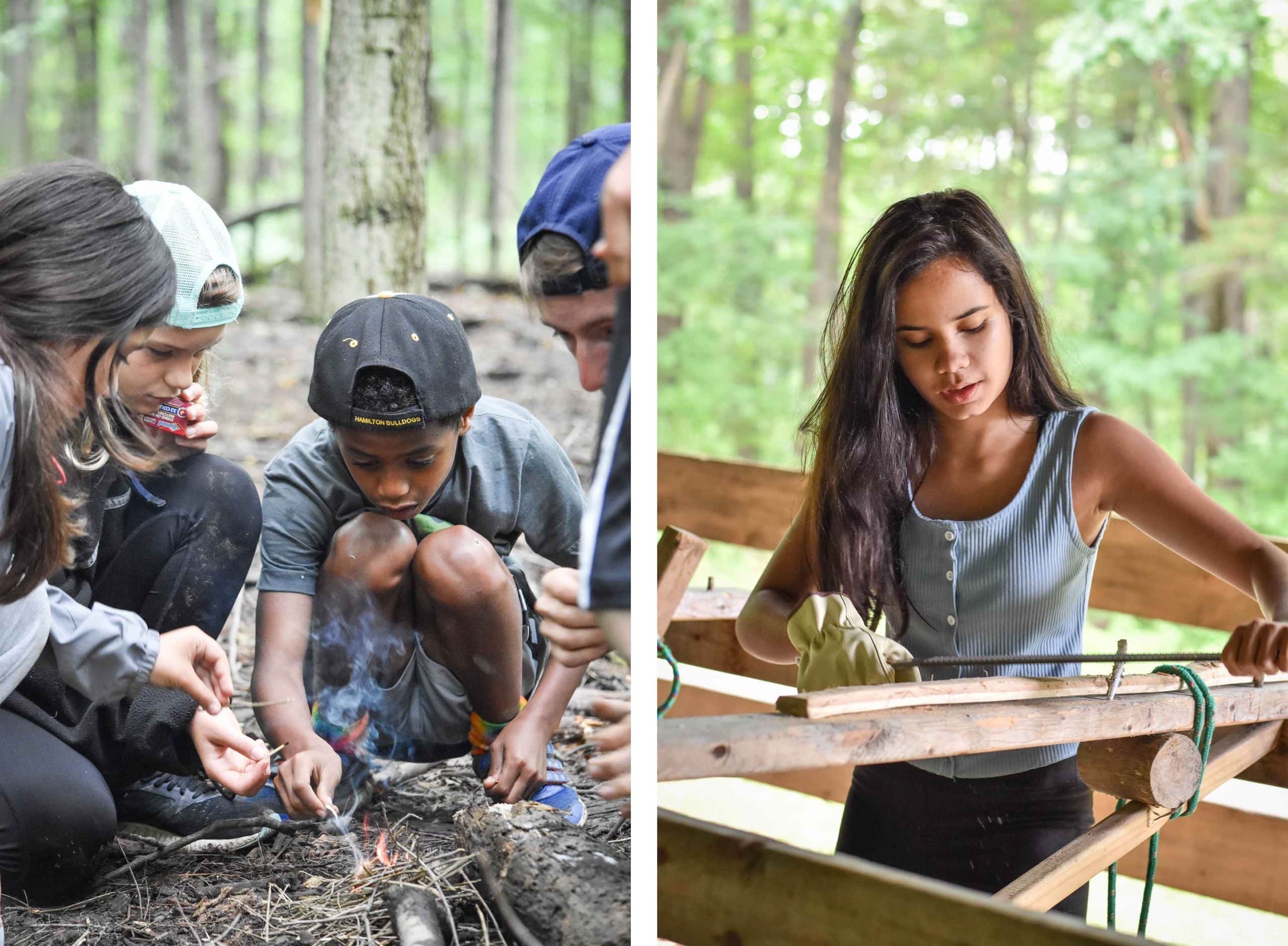 Even the ones who don't go on to study environmental science leave with a greater care and awareness for the world around them.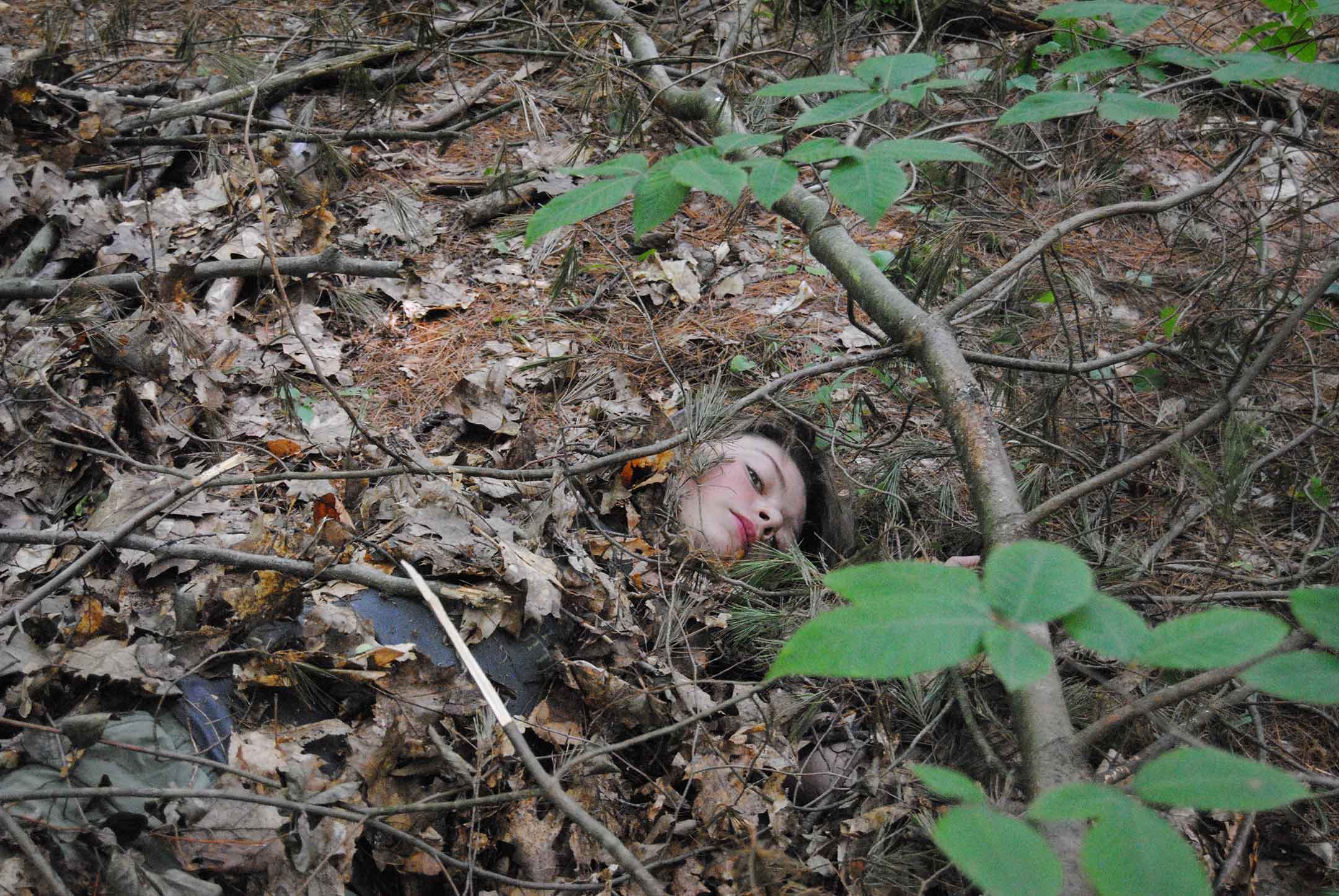 "Even the ones who don't go on to study environmental science leave with a greater care and awareness for the world around them," O'Connell says.
It's fun to watch kids who may have never gone fishing before, or who may have never had to take their own fish off a hook, come into his program, he says. "After they do it once, they get really into it."
The outdoors acts as the ultimate equalizer, Terry says. Pack Forest campers come from all socioeconomic backgrounds, and when you're out among the trees, no one cares what brand of clothing you wear or how big your house is.
And in the BSA, the overall focus is on building character and being a good citizen. "Scouts are not afraid to help," Sylvan says. "We teach them to be helpful, and so they are—doesn't matter what the situation is."
The great variety in types of outdoor skills means most children can find something they excel in. Sutera, of Primitive Pursuits, says more creative children are drawn to fairy-door or shelter building, while traditionally athletic kids tend to prefer hiking. The ones who do best in the woods are the kids most willing to try new experiences and able to let their guard down.
"We really see it in the kids we work with over and over, that they develop these characteristics of being well-grounded in awareness and well-grounded in themselves," he says.
It's not uncommon in Ithaca to meet kids who know how to start a fire without a match or lighter. The trend is moving steadily, and the city is becoming a hub for the interest.
"I feel like at some point soon, people are going to start seeing nature connection as just as important as physical nutrition and exercise and health, because it's that important to how we develop relationships in the world and how we find what we're passionate about," he says.
An attempt to heal humans' rift with nature underlies many of the environmental educators' efforts. These teachers want kids to transform their wilderness knowledge into insights about how to take care of the planet.
"We are of the earth: We come from the earth, we depend on the earth," Sutera says. "And it's so crucial because kids grow up building relationships with the natural world, and they're going to make choices that reflect that."