Known as "Adirondack Base Camp," Old Forge offers family-friendly activities year-round, but fall is one of the best times to visit.
Museums and Arts Centers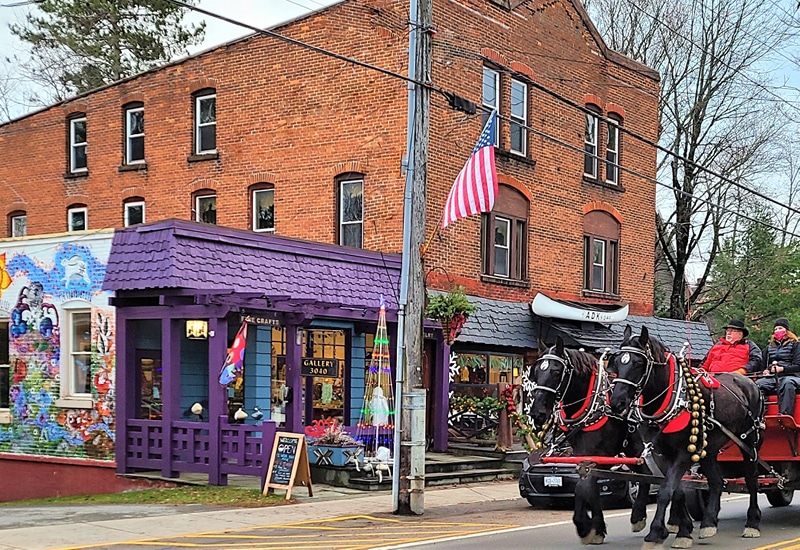 Goodsell Museum
Start with a stop at the Goodsell Museum. The Victorian house dates back to the 19th Century and includes six rooms of exhibits about local history – plus a carriage barn and a restored ice house.
Where: 2993 Main St.
More information: webbhistory.org.
View Arts Center
If you like art, you won't want to miss View. Several exhibits will be on display this fall, including SAQA presents byCONTRAST and Who, What, Wear – Conceptual Garments. The admission fee also gives you access to the Wetland Walkway, a 460-foot nature trail.
Where: 3273 State Route 28.
More information: viewarts.org.
Sports and Recreation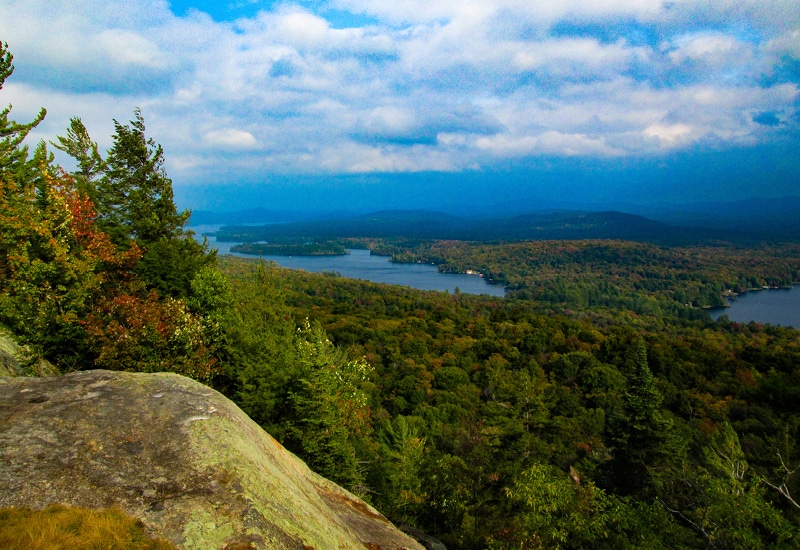 Bald Mountain
This popular hiking spot is great for families; the trail is just under two miles long. The summit features a fire tower (you can climb up it) and scenic views of the Fulton Chain of Lakes.
Where: Rondaxe Road (off Route 28).
More information: alltrails.com/trail/us/new-york/bald-mountain-rondaxe-fire-tower.
McCauley Mountain
Another place you can take in the fall foliage is McCauley Mountain. A short drive from Main Street, it offers chairlift rides through Columbus Day. Then come back during the winter months to ski, or snowboard, one of the mountain's 21 trails.
Where: 300 McCauley Mountain Road.
More information: mccauleyny.com.
Entertainment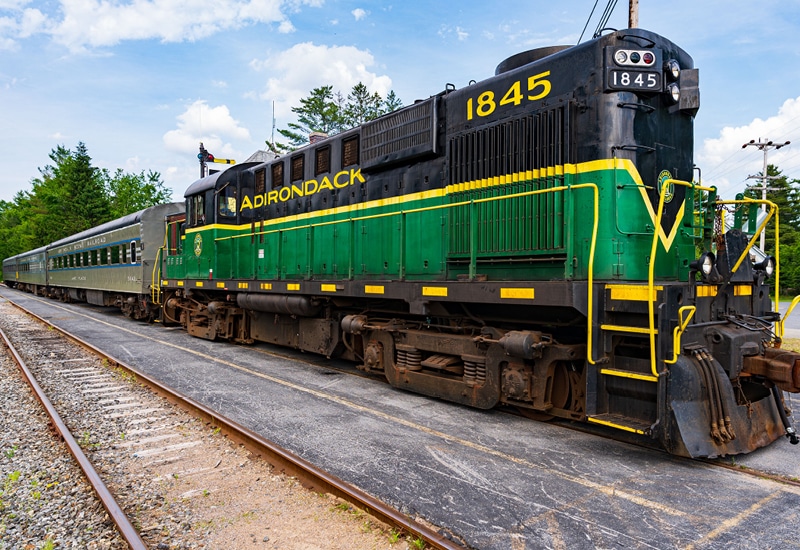 Adirondack Railroad
Explore the six million-acre park during a ride on the Adirondack Railroad. Families can book roundtrip rides from Thendara, a town near Old Forge, to Otter Lake, Big Moose, or Tupper Lake (some were suspended for track repairs when this article was written) – or take the train up from Utica. If you prefer something a little more hands-on, RailBikes are also available.
Where: 2568 State Route 28, Thendara (Thendara Station); 321 Main St., Utica (Utica Station).
More information: adirondackrr.com.
Strand Theatre
You don't have to watch a movie to visit the Strand Theatre (though it does screen new titles if you are interested). Built in 1923, it still contains some of its original furnishings, along with vintage cameras and movie memorabilia.
Where: 3093 State Route 28.
More information: strandoldforge.com.
Note: These are some of the activities that are available in the fall. During the summer months, families can also visit Enchanted Forest Water Safari and Calypso's Cove Family Fun Park.