Did you know that the Great Swamp Conservancy is the only nature center in Madison County?
Located in Canastota, it is a relatively new organization (it was established 26 years ago, in 1997), but the area has a long history. During the late 19th and early 20th centuries, the Great Swamp, a remnant of Lake Iroquois, was drained to create farmland. The Great Swamp Conservancy has worked with private landowners and governmental agencies to restore some of those wetlands.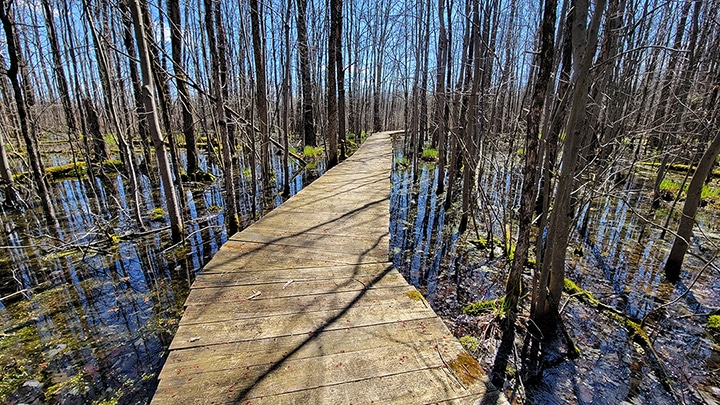 Today, it is 98% run by volunteers. "Our driving organizational goals include habitat conservation, preservation of endangered species, wetland conservation and enhancement, water pollution abatement, environmental education and outreach, as well as fostering a greater understanding of local history and its relationship to current local environmental conditions," said Director Rusty Patane.
The Great Swamp Conservancy's roughly seven miles of trails wind through a variety of habitats – highlights include the wetlands, a 900-foot wooden boardwalk and a Great Blue Heron rookery (visitors can view its 25 nesting families from an observation bird blind).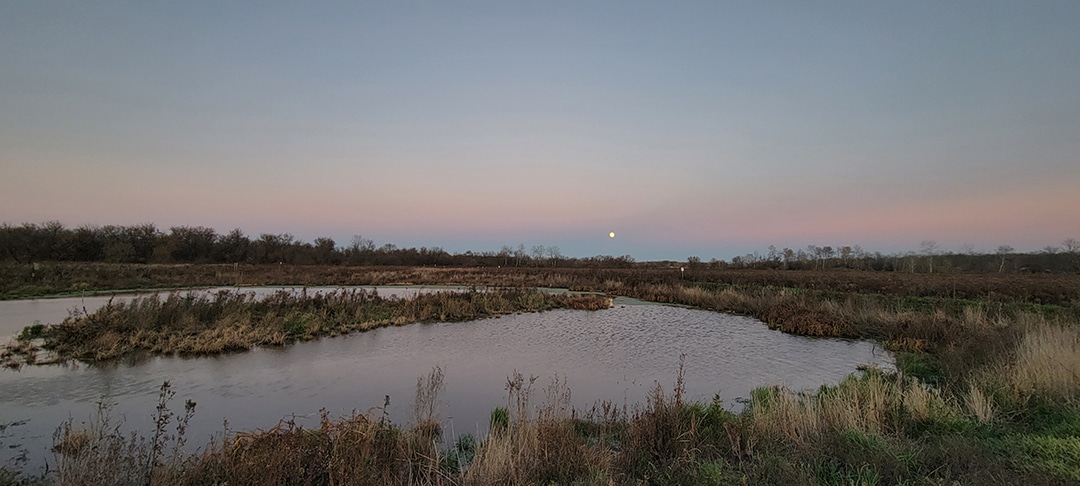 "A lot of people ask, 'What's out here?'" said Patane. "The Great Swamp Conservancy is an Important Bird Area, designated by Audubon, so you have a good chance of seeing quite a few unique birds. If you're a birder and a photographer, there are a lot of great things to take pictures of. We also have a beaver dam and a beaver lodge and osprey that have moved into a new platform that was put up by National Grid."
But wildlife isn't the only thing you'll find at the Great Swamp Conservancy. Before – or after – your hike, stop by the museum to view its collection of historical artifacts (they are on loan from the New York State Museum in Albany).
"People cannot forget that it is a swamp, so wear boots," said Patane. "And there are always maps and brochures on the front porch of the farmhouse, which is our office building, so you can wonder around and know where you're going."
IF YOU GO:
Great Swamp Conservancy
Where: 8375 N. Main St., Canastota.
When: Daily from dawn to dusk.
Admission: Free.
More information: (315) 697-2950. greatswampconservancy.org.