Now that summer is here, are you looking for places to visit with your family?
Located about 30 minutes from Syracuse, Cazenovia has activities for all ages.
Parks and Nature Centers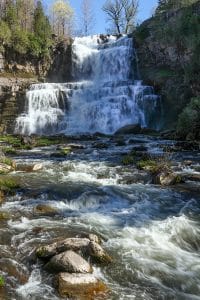 Chittenango Falls State Park
A short drive from the village, this state park features 2.5 miles of hiking – and a 167-foot waterfall (it can be viewed from the 0.36-mile Gorge Trail or an observation area near the parking lot).
Where: 2300 Rathbun Road.
More information: parks.ny.gov/parks/130.
Lakeland Park
Located in the village, next to Cazenovia Lake, the park's grounds include a pier, a bandstand, a canoe and kayak launch, a diving board and a swimming beach (it is staffed by lifeguards during the summer months).
Where: 11 Forman St.
More information: villageofcazenovia.com/parks-and-recreation.
Stone Quarry Hill Art Park
The Stone Quarry Hill Art Park has sculptures spread across 104 acres. A donation of $5 per individual is suggested.
Where: 3883 Stone Quarry Road.
More information: sqhap.org.
Farms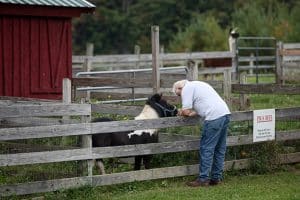 Critz Farms
The family-owned business has been around since 1985. Throughout the year, families can attend a festival, visit with farm animals, take a walk on one of its nature trails or pick their own produce (blueberries in the summer, apples and pumpkins in the fall).
Where: 3232 Rippleton Road.
More information: critzfarms.com.
Education
Fenner Renewable Energy Education Center
On your way in (or out) of town, stop by the Fenner Renewable Energy Education Center to learn more about renewable energy. Virtual tours are also available on its website.
Where: 5520 Bellinger Road.
More information: thefreecenter.org.
Museums and Historical Sites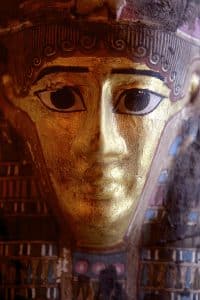 Cazenovia Public Library and Museum
Did you know the Cazenovia Public Library also includes a museum? The (free) exhibits cover topics such as natural history and local history – there is even an Egyptian mummy!
Where: 100 Albany St.
More information: cazenoviapubliclibrary.org.
Lorenzo State Historic Site
Lorenzo State Historic Site is the former
residence of Cazenovia founder John Lincklaen and his family (the mansion dates back to 1807). Tours are offered from May to October.
Where: 17 Rippleton Road.
More information: friendsoflorenzo.org.