These days, there's a subscription box for everything – wine, beauty products, clothes, even pickles, if that interests you. Meal kits are a great way to expand your dinner options while you're in quarantine. For this month's Treat Yourself, my husband and I tried two meals from Blue Apron.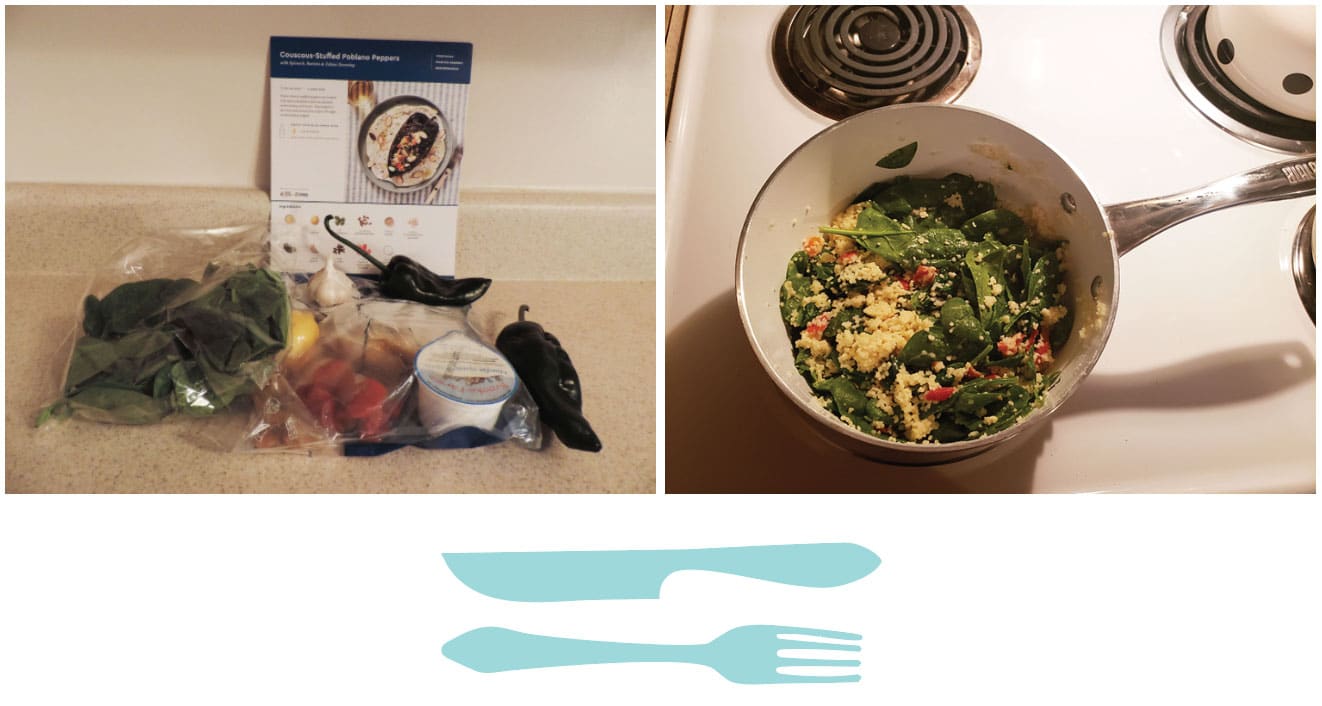 Blue Apron came highly recommended by my parents – they've subscribed to the meal kit delivery service for a few years now. When you sign up, it prompts you to choose the menu and number of recipes per week. I selected vegetarian and two meals, but you can do up to four, depending on how many servings you need. After checking out, you also have the option to choose what meals you receive (in our case, it was couscous stuffed poblano peppers and fried zucchini and mozzarella sandwiches).
As promised, the box arrived at my front door about two weeks after I placed my order. It included a recipe card and all of the necessary ingredients – premeasured, of course. All we needed to provide was the cooking utensils, olive oil and salt and pepper. And don't worry if you aren't at home when your box is delivered; there are two bags of ice on the bottom to keep the ingredients fresh.
Each recipe card contains a description of the meal, the ingredients and a detailed list of instructions – you can even check off the steps as you go. As novice chefs, we found the steps easy to follow, and were pleasantly surprised by the end result (though I have to say, the fried zucchini and mozzarella sandwiches were my favorite of the two). And the best part is, you can use the card to make the recipe again. Both meals were ready in under 45 minutes.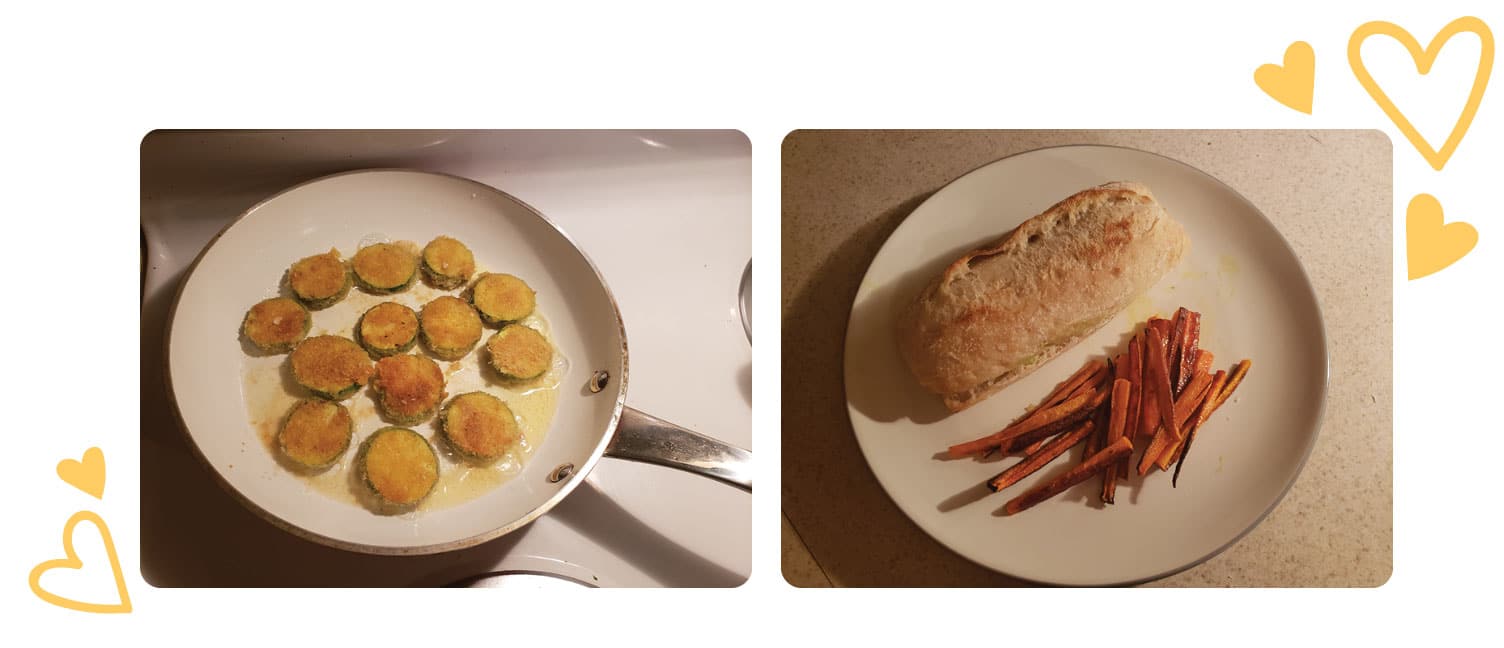 Add your favorite adult beverage – beer for my husband, hard cider for me – and you have the perfect date night at home. I know we will be ordering again soon.
For more information, visit blueapron.com.
Treat Yourself at Home
Cooking and subscription boxes are just two ways you can treat yourself at home. Check out the list below for some other ideas.
Have a movie night or spa day
Read a book
Do an adult coloring book
Go shopping online
Meditate
Do yoga
Redecorate a room
Learn a new hobby or language
Take a walk
Listen to a podcast