During Central New York winters, parents seem to know exactly when to head for a place where their children can release pent-up energy.
Jessica Purchiaroni, a mother of two, can see the moment coming. "When they are cooped up too long during the winter months, they get agitated with one another much more quickly. A lot of tattling and fussing usually means it's time for a change of scenery."
Whether you need to find a trampoline or a toy library, there is a range of options in Onondaga County and the surrounding area—some pricey, some low-cost or free—where parents can take their little ones in inclement weather.
When Purchiaroni's daughters were small, she often took them to bounce houses for exercise. Now that Gia is 7 and Cora 4, they also make midwinter trips to the MOST (Museum of Science and Technology) and their local library.
"Aside from the excitement of bringing home a few new books and movies," she says, "my girls get excited to play with the toys that are there, too."
Onondaga County public libraries offer families many snowy-day options. Depending on where you live, you may find toy libraries, maker spaces, STEAM (science, technology, engineering, art, mathematics) clubs and camps, or music and movement programs to keep your children engaged and entertained.
Nina Brown sometimes takes her son and daughter to get exercise at mall or shopping center activity spaces. "We occasionally go to Billy Beez, SkyZone, Get Air or similar places
so the kids can get their energy out."
While these spots are not cheap, they provide young ones with safe places for running, jumping, bouncing and climbing. If your children like to swim, you can purchase a day pass to Cascades Indoor Waterpark at Greek Peak Mountain Resort in Cortland or take advantage of the free open swim hours at Syracuse's Southwest Indoor Pool.
Sunnycrest Ice Rink, on Syracuse's East Side, has open skate hours every weekday. Six dollars will cover your admission and ice skate rentals. Sunnycrest is a go-to winter spot for Syracuse mom Jessica Tarrats and her two children. She also keeps an eye out for Groupon bowling alley discounts for the family.
Upstate children's museums provide a variety of activities for young bodies and minds. An out-of-town day trip may take you to Rochester's Strong Museum, Cooperstown's Farmer's Museum, Utica's Children's Museum, Ithaca's Sciencenter or Binghamton's Discovery Center of the Southern Tier.
Here are a few more winter 2019 activity ideas to choose from:
Kids can wiggle and jiggle every Monday morning, 10:45 to 11:15 a.m., at Manlius Public Library's JiggleBugs music and movement program for preschoolers.
There are weekly Winter Baby Gym, Parent and Tot, Kinderkids and Pre-Beginner gymnastics classes at CNY Gym Centres (see sidebar for contact information).
Admission to the Rosamond Gifford Zoo in Syracuse is half-price throughout February. Many of the zoo's spaces are indoors, but warmly dressed visitors can visit outdoor exhibits to catch sight of cold-loving animals such as the snow leopards, red wolves and penguins.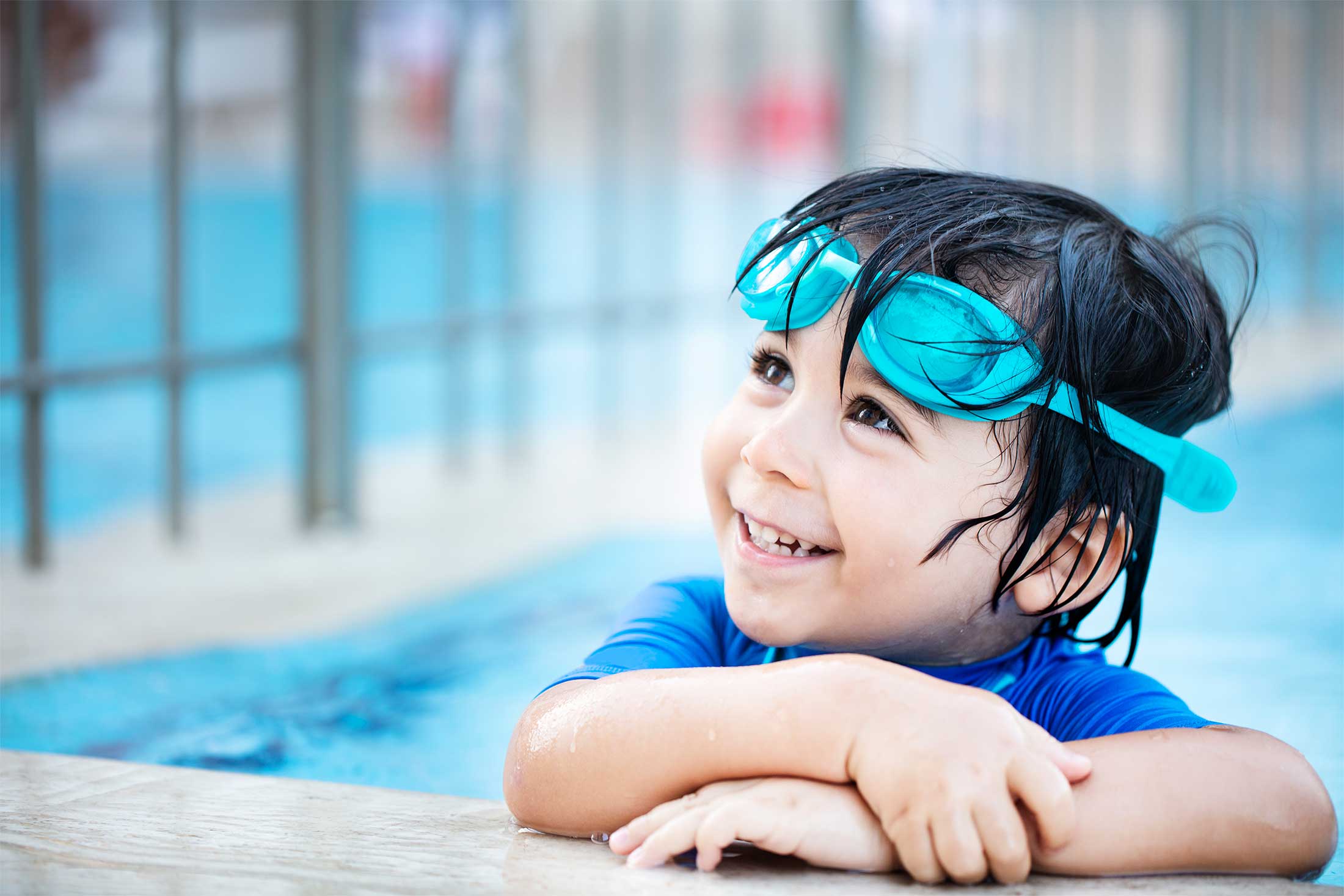 Places to Go
This is just a sampling of Central New York venues for kids. Times, dates and costs below may be subject to change, so we recommend you call the venues before heading out.
Billy Beez. Destiny USA, 9090 Destiny USA Drive, Syracuse. (315) 741-5099.
This indoor play space offers slides, ball pits, and a section for infants and toddlers with soft flooring, soft play toys and mini-slides. Infants up to 11 months get in free with paid admission for a toddler or child; the entrance cost for one infant and one adult is $9.95. Admission for toddlers ages 1 to 3 years is $14.95 per visit. Children 4 to 17 years old pay $15.95. Package deals can be found on the website.
Cascades Indoor Waterpark at Greek Peak Mountain Resort. 2000 Route 392, Cortland. (866) 764-7017.
Cascades Waterpark offers regular weekday and holiday peak pricing options. Children under 24 months old get in free. From there, pricing is according to height: $28 a day for children under 3 1/2-feet tall, and $35 a day for everyone else. Check the website for waterpark promotions and specials.
CNY Gym Centre Shoppingtown. 3649 Erie Blvd. East, DeWitt. (315) 437-4535.
CNY Gym Centre Great Northern. 4155 Route 31, Clay. (315) 622-4600.
The Gym Centres offer gymnastics classes for children ages 6 months up to 5 years. The 2018-2019 academic session began in September and runs through June. There is a non-refundable $40 annual insurance/membership fee per student. $100 per family is due for each participant at registration.
Jewish Community Center of Syracuse. 5655 Thompson Road, DeWitt. (315) 445-2360.
Parents and their children can participate in play activities during the weekly Family Gym at the JCC Sports & Fitness Center. Kids age 3 and up may play on an inflatable tumbling run, floor mats, obstacle courses and more. Family Gym is on Sundays from 11:30 a.m. to 12:30 p.m. The gym is free for JCC members; for non-members the cost is $5 per child, $10 for a family.
Live 2 Bounce. 5885 East Circle Drive, second floor, Cicero. (315) 299-8096.
Live 2 Bounce is an indoor inflatable family fun zone. Open hours change weekly so it's wise to check their website or Facebook page to confirm before, as they put it, "bouncing in." All adults and children must be wearing socks to participate. Hourly admission for mobile infants up to 12 months is $4 per hour; 13 months to 23 months pay $6 per hour; and children 2 and older pay $8 an hour. All prices are plus tax. Live 2 Bounce is located inside the main building in Driver's Village.
My Gym. 3218 Erie Blvd. E., DeWitt. (315) 449-4496.
My Gym offers classes for infants as young as 1 month old and has a "Practice and Play" option for kids of all ages. The cost of tuition for a four-class cycle is $64, and a lifetime membership costs $75.
Sky Zone. 3179 Erie Blvd E., Syracuse. (315) 928-3737.
Sky Zone offers a Toddler Time for $7.99 per hour. Five sessions are $34.99; 10 sessions, $49.99. For Syracuse Open Jump, all ages have access to the Main Court, Foam Zone and Sky Slam. The Main Court and Dodgeball games are separated by age and size. Open Jump prices are one hour, $13.99; 90 minutes, $17.99; two hours, $21.99. You will have to wear Sky Zone-brand socks to jump around; the socks cost $2.99 a pair.
Southwest Indoor Pool. 230 Lincoln Ave. at Clover Street, Syracuse. (315) 473-4330, Ext. 3002.
This city-run indoor swimming pool is located behind the Southwest Community Center and is open to all ages. There is no admission charge during Open Swim times, which are offered daily from 2 or 2:30 p.m. until 4 p.m. Adult Swim hours are also free for ages 16 and older, and there are in-water bicycles and treadmills available. Check the website for other Open Swim days and times.
Sunnycrest Ice Rink. 698 Robinson St., Syracuse. (315) 473-4696.
Sunnycrest is owned and operated by the city of Syracuse and is located next to Henninger High School on the city's East Side. The rink is open Nov. 1 through March 31. Admission is $3; age 12 and under and age 55 and older are charged $2. Skate rental costs $3. Open skate hours are available every day of the week. There is a lunch special offered on Mondays, Tuesdays and Thursdays, which covers admission, skate rental and hot chocolate for $4. Skating is free on Wednesdays, but skate rental is charged. See the website for full schedules and special programs.
Yoga for Kids of Central New York. Locations in Baldwinsville, Liverpool, North Syracuse and Syracuse. (315) 622-3423.
Yoga for Kids has a schedule of Winter 2019 Classes for younger children, ages 2 through 6, called Teeny Yogini, which are usually on the first Saturday of each month. Cost for Teeny Yogini is $15 for one adult and one child, or $20 per family. Namaste Kids classes are for ages 4 to 7, and Grounded Kids includes children ages 8 to 14. Locations include: Willow Health & Wellness, Baldwinsville, and May Memorial Unitarian Church, Syracuse. Cost for each eight-week session is $100. For more information, e-mail Julie Daniel at [email protected].