Parenting
Getting Kids to Crack a Book: Summer reading programs abound in CNY.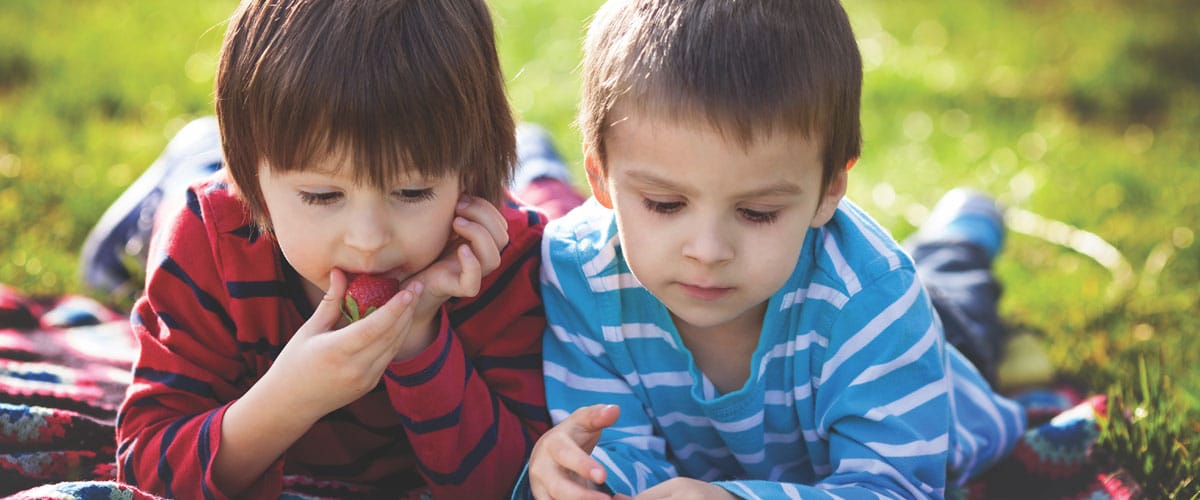 Local libraries pull out all the stops with summer programs and fun activities for readers. Librarians are trained to start conversations that will help even reluctant readers track down the books that will capture their attention. So parents should bring their kids as early as possible to check out what's on offer.
Liverpool Public Library kicked off its summer reading program in June, but kids can still sign up in person or online to participate in the challenge. The library will provide a reading log, and the challenge runs for six weeks. Weekly kids' crafts days are held Wednesdays and Thursdays. In Fayetteville, kindergarten through fifth-grade students can sign up to log their reading, and will earn raffle tickets and prizes for reading and attending reading-themed events.
Onondaga County Public Libraries, with eight branches in the city and many more in the suburbs, each offer programming during the summer to promote reading.
If you already have an avid reader on your hands, kudos to you! Look for books that combine a riveting storyline with an interesting content area to enrich and expand your child's knowledge and trigger greater curiosity.
Fuzzy Mud by award-winning author Louis Sachar is an example of a book that will do just that. Described by NPR as a "scary eco-bioterror-mystery-thriller-comedy," this story celebrates kid power and taking action to save the world. As the award-winning author of Holes, Sachar has proven that he knows a thing or two about appealing to both kids' fears and their aspirations.
Wolf Hollow by Lauren Wolk is another great choice for tweens that promises to deliver some deeper learning, with a novel centered on the period just at the beginning of World War II. Focused on a 12-year-old narrator and the moral dilemma she faces in coming to the aid of a World War I veteran, the book promisingly begins, "The year I turned twelve I learned how to lie." Never underestimate the power of rule-breaking to get a kid interested in a book.
Bayou Magic by Coretta Scott-King Award winner Jewell Parker Rhodes similarly offers a story that is not merely a story, but a meditation on individual acts of courage in the face of tremendous odds. While not explicitly written about the BP oil spill in the Gulf of Mexico, readers aware of the 2010 disaster will quickly make the connection. The theme of the book is as much about self-awareness, however, and accepting one's gifts for what they are.
Reluctant readers come in many styles and ages, but for those looking for books that can get kids excited about reading, a few recent publications may be enough to get them away from other pursuits long enough to forget that reading isn't supposed to be cool.
Rick Riordan scores another hit with lovers of adventure and myth with his Trials of Apollo: the Hidden Oracle. This is the first book in yet another Riordan series, so getting a reluctant reader into this witty and exciting take on the God of Music may set the stage for more reading as the series continues. Many sixth-graders read The Lightning Thief in school, and therefore are already familiar with Riordan's great style and pacing.
For sports lovers, former Yankee Derek Jeter's third book, Change Up, relates to the hopes and disappointments of a young Derek, with accompanying life lessons that give the book its depth. This work of fiction is partially based on the star's life, but manages to capture the action and passion of an athlete-in-the-making without sounding at all like a stuffy biography.
The Zodiac Legacy series, written by Marvel Comics creator Stan Lee and co-author Stuart Moore, will entice action-lovers with its third book, The Dragon's Return. Illustrated by Andie Tong of the popular Plants vs. Zombies series, these books are more text than picture, but plentiful illustrations and a fast-paced plot keep the pages turning quickly.
Drawing in girls who are reluctant readers is often a different challenge. Those who loved the graphic novels Smile and Sisters by Raina Telgemeier will appreciate her latest project: a graphic novel version of the popular Ann M. Martin series, The Babysitter's Club. With plentiful imagery to draw upon, the stories remain funny and vibrant while making themselves more accessible to struggling readers, or simply those who prefer pictures to text.
Of course, the best way to develop a love of reading is to start early. With that in mind, several recent picture books are standouts that will appeal to the youngest readers. Pete the Cat by Eric Litwin will delight young readers. He's cool, he's musical and for a skinny blue cat he certainly has quite a bit of swagger. From his cool shoes to his groovy buttons, kids love everything about Pete.
Hello, My Name is Octicorn by Kevin Diller and Justin Lowe is a silly but meaningful story about fitting in. Half octopus, half unicorn, Octicorn can do some pretty neat things, but all he really wants is to do all the things that everyone else does. Laugh-out-loud illustrations make this an appealing, quick read, but don't try juggling like that at home!
As a librarian, I would be remiss if I didn't end with a book that's about . . . reading. This is Not a Picture Book! by Sergio Ruzzier may be just the nudge a young reader needs to make the transition from picture books to chapter books.
The characters in this picture book discover, to their initial dismay, that the book they are reading doesn't have pictures. Funny and reminiscent of Mo Willems' Elephant and Piggy series, this book shows readers that it may be good to give those more wordy tomes a chance.
Whatever you and your child read this summer, enjoy the journey, especially the one that takes you no further from home than a shady tree.
[fbcomments url="" width="100%" count="on"]