Nothing says Valentine's Day quite like chocolate. Sweet on Chocolate has been bringing the sweet treat to Armory Square since 1993.
Today, the shop offers a variety of handmade products: turtles, clusters, barks, creams, chocolate bars and hot chocolate. But owner Adam Mazzoni, who bought the business in 2018, says truffles are most popular – For Valentine's Day, customers can choose from strawberry prosecco, raspberry rose and hot and bothered (or try all three). Chocolate covered strawberries will also be available.
"I've always had a passion for cooking and food," Mazzoni said. "My creativity is expressed through flavor, and I think that's just how I view things; would that taste good, with chocolate or with something else…I took this foundation [the previous owner] built and I wanted to put my own touch on it, so I wanted to make some seasonal flavors and things that rotated and kept things interesting."
Location: 208 Walton St. # 1, Syracuse.
Hours: Monday – Thursday from 10 a.m. – 5:30 p.m. and Friday – Saturday from 10 a.m. – 7 p.m.
More information: sweetonchocolate.com. (315) 991-4062.
1. Valentine's Day sampler, $30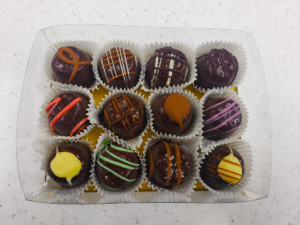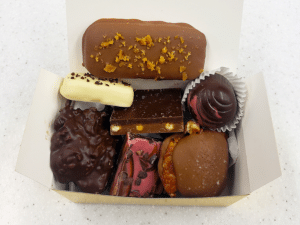 2. Heart box with seasonal truffles, $30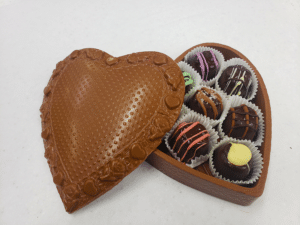 3. Chocolate covered strawberries, $15 (six)