If your kid wants to race cars, there's a local club for that. The Syracuse Microd/Quarter Midget Club holds races weekly on a 1/10 mile paved oval track at the State Fairgrounds near gate 6.
A microd is a closed or open wheeled miniature racing vehicle powered by an overhead one-cylinder motor.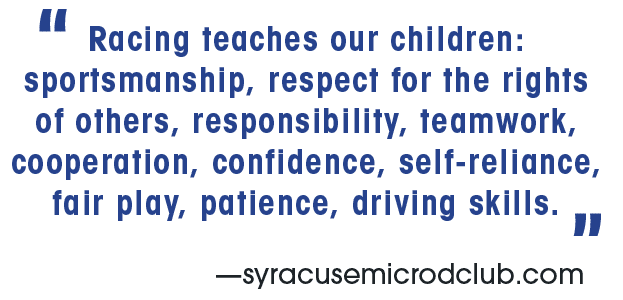 The Syracuse Microd Club was incorporated in 1955. The same year it built a track on the land that eventually became part of the New York State Fairgrounds. The Quarter Midget Club started sharing the Microd Club's track about 20 years later, according to a history of the two clubs on SyracuseQMC.com, written by Janice Davis. The clubs became a single club in the early 1980s.
The Syracuse Microd/Quarter Midget Club's regular racing season runs from April through August. Races take place on Sunday afternoons during the school year and Thursday nights during the summer. Some 35 boys and girls, ages 5 to 18, participate in the competitions.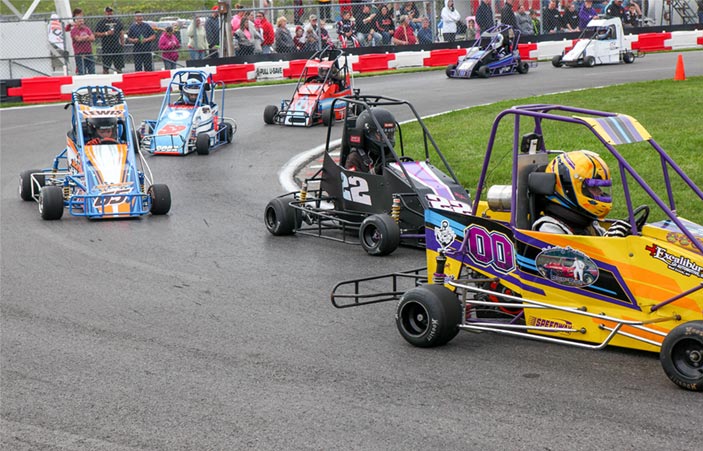 "Each driver gets to race two races at an event. They race a heat race, which is 10 or 12 laps depending on the class they are in," Jeanne Ferguson, club treasurer and lifetime member, wrote in an email. The heat race is followed by a feature race of 20 to 25 laps, depending on the driver's class. The club's two divisions are Microd and Open Wheel, and each division has five classes, from Junior Novice to Mod.
Cars have roll cages, five-point safety harnesses, and guards and shields. Drivers wear helmets, gloves and wrist restraints.
NASCAR veteran Regan Smith, who grew up in Cato before his family moved to North Carolina, raced on the fairgrounds track at one time. Last year two of the club's strongest competitors were Casey Doll and Kaitlin Jones, who both were awarded Driver of the Year for the 2018 season, Ferguson said.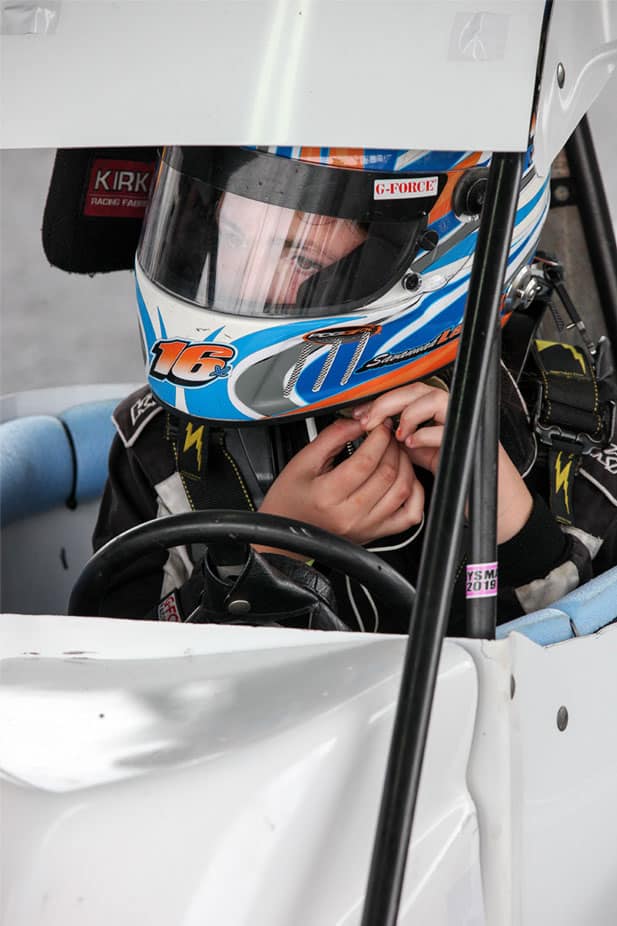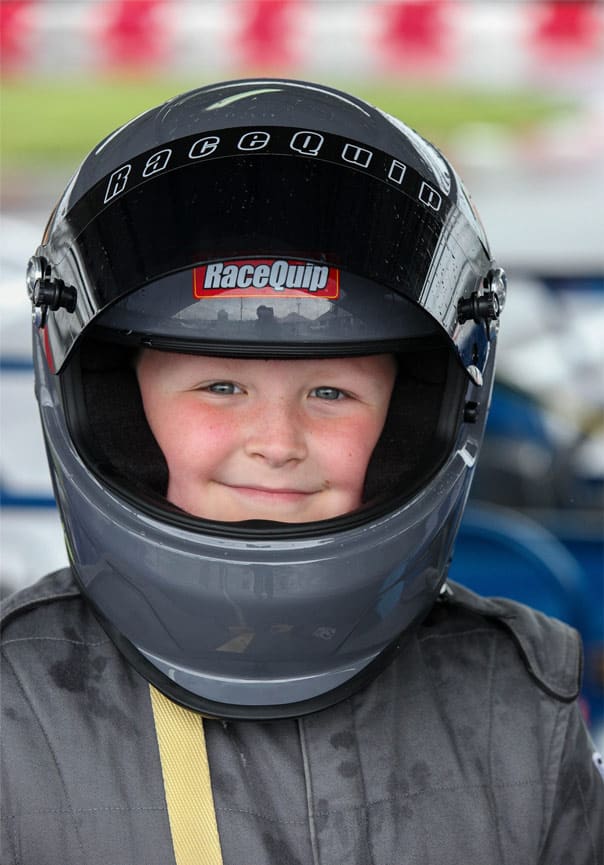 Though individual drivers might race and win awards, the club runs on the efforts of families. Parents, friends and family members volunteer as judges, tech inspectors, scorers, and pit crew members.
Ferguson has been with the club going on 21 years; her son raced with the group for 11 years before leaving to race dirt modifieds. The Wilcox family has been with the club for 40 years. Tom Wilcox and Carl Crawford are presidents of the club.
"We are always looking for new members," Ferguson said. "Our races are free admission. We have many families that will let a child test drive a car to see if they like it before they join."