Ecology Club
Lyncourt School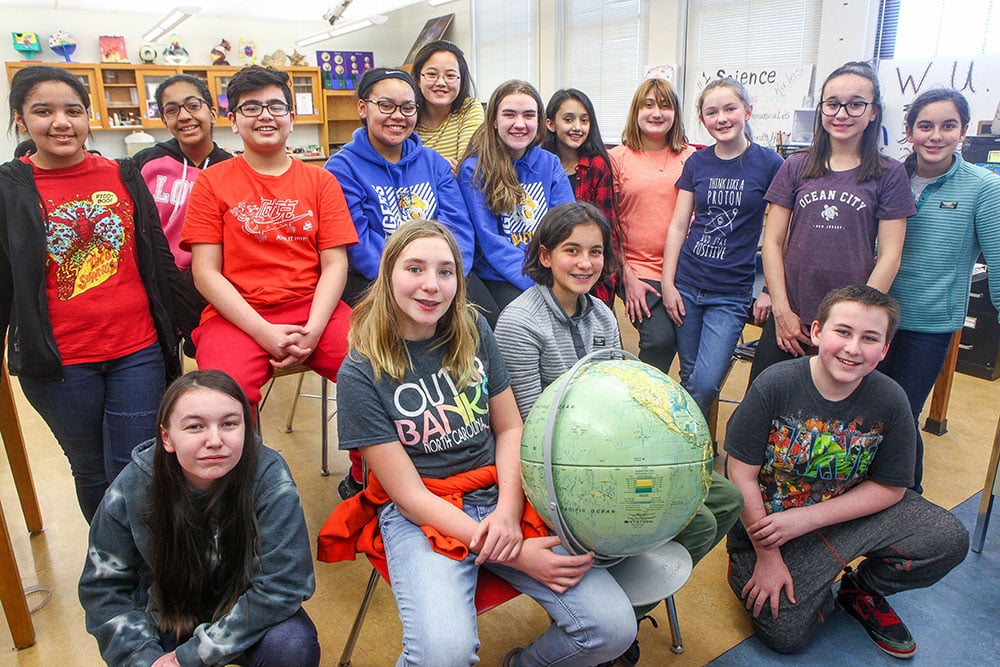 If you're going to learn about the environment, it pays to get outside. Many of the Ecology Club's most memorable experiences have occurred far from Lyncourt School — like the time the students crossed a frozen lake in the Adirondacks.
The Ecology Club is in its second year. Members are in seventh and eighth grade. The club's advisers are Donna Fortugno-Erikson, a science teacher, and Heather Tennant, a math teacher.
"Our goal is to motivate students to learn as much as they can about the environment so that they understand how they affect it both positively and negatively," Fortugno-Erikson wrote in response to emailed questions. "Hopefully, this knowledge will enable them to become better stewards of where they live."
The club meets twice a month. Members engage in a variety of activities, from coming up with Earth Day activities for younger students to going on field trips. But one of club members' most impressive experiences was the visit to Camp Huntington at Raquette Lake, where they learned about the history, culture and ecology of the Adirondack Mountains. On that trip students hiked Bald Mountain, crossed frozen Raquette Lake, and cross-country skied on the camp grounds.
Another noteworthy activity was in October, when five club members attended the Central New York Climate Summit at Homer High School in Homer, N.Y. "I went to the youth climate summit and learned how to improve our environment. We have learned how to compost, how greenhouses work, and how to make a garden," said seventh-grader Caroline Menon.
More recently, club members designed Earth Day activities for others at the school. "My favorite Ecology Club project has to be this Earth Day relay. I think it's great that I can teach younger kids about what's important to us, in a fun way," said Maya Boots, a seventh-grader. Lyncourt School is the K-8 school in the Lyncourt Union Free School District. Students in the Lyncourt district go on to attend Solvay High School or East Syracuse-Minoa Central High School.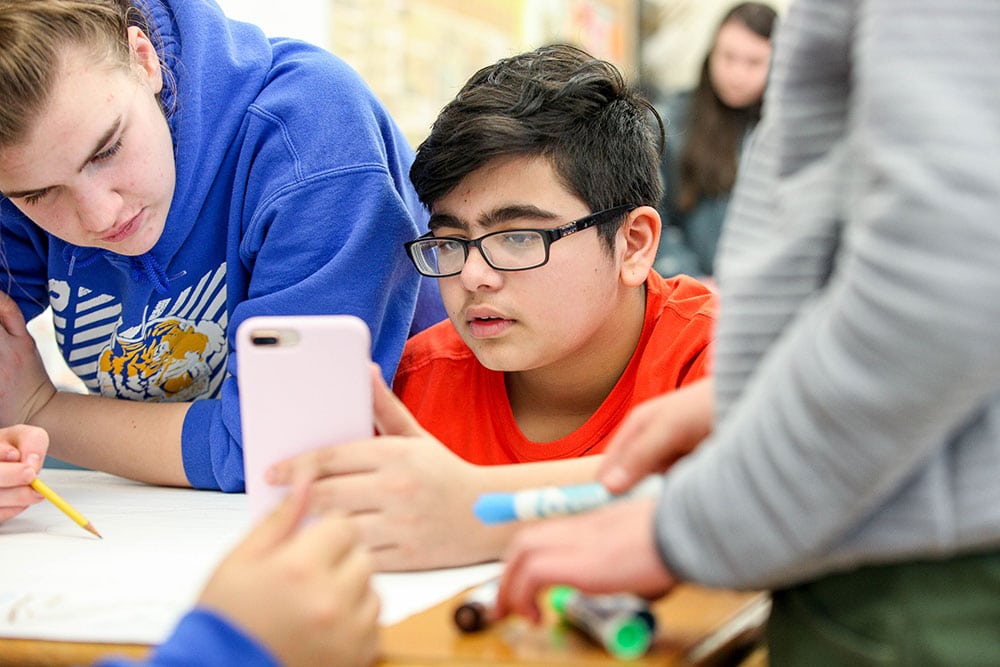 We were taken to a youth climate summit and it was very informative. We learned about resources that cause global warming, how to reduce damage, and about new problems.
—Myra Menon, grade 7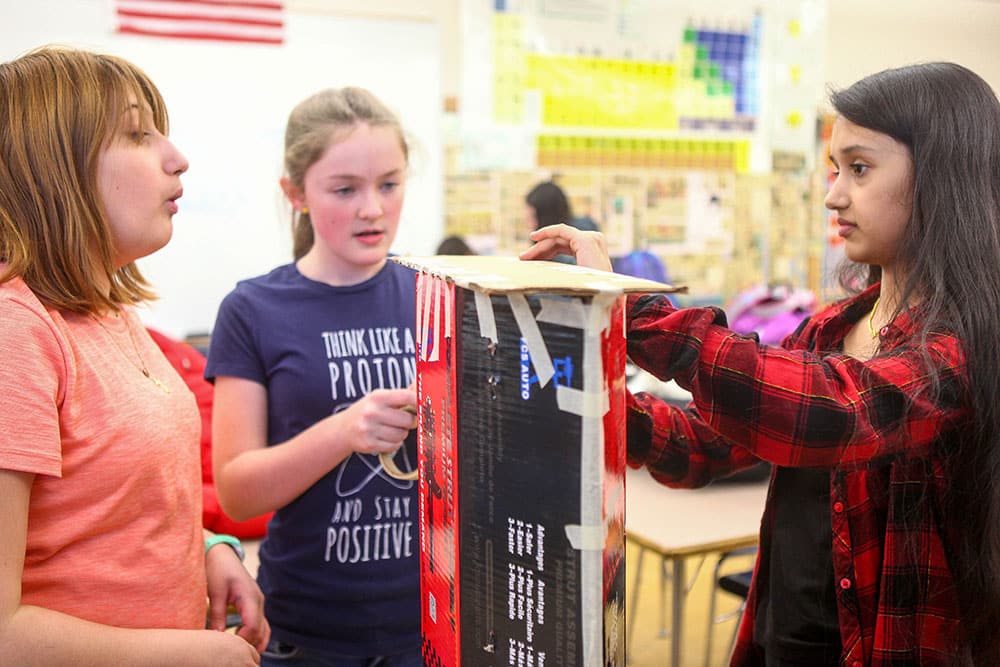 I learned about recycling and how wildlife lives.
—Keira Poweski, grade 7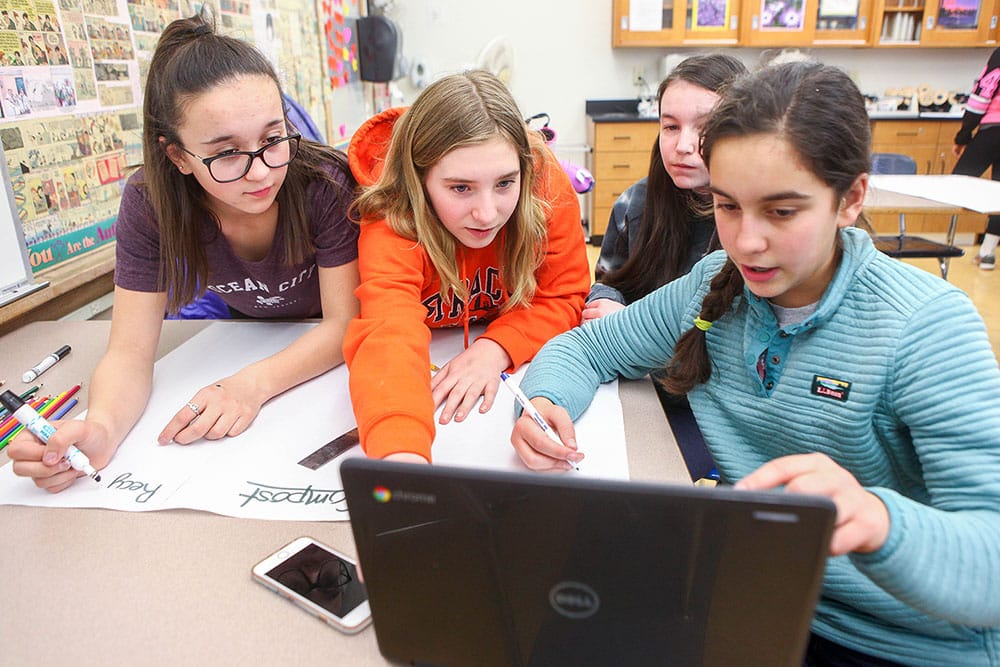 My favorite Ecology Club project has been the trip to Raquette Lake. We were able to learn about the history of the camp, and we got to climb mountains and cross a frozen lake. It was so much fun!
—Gelsomina Perkins, grade 8